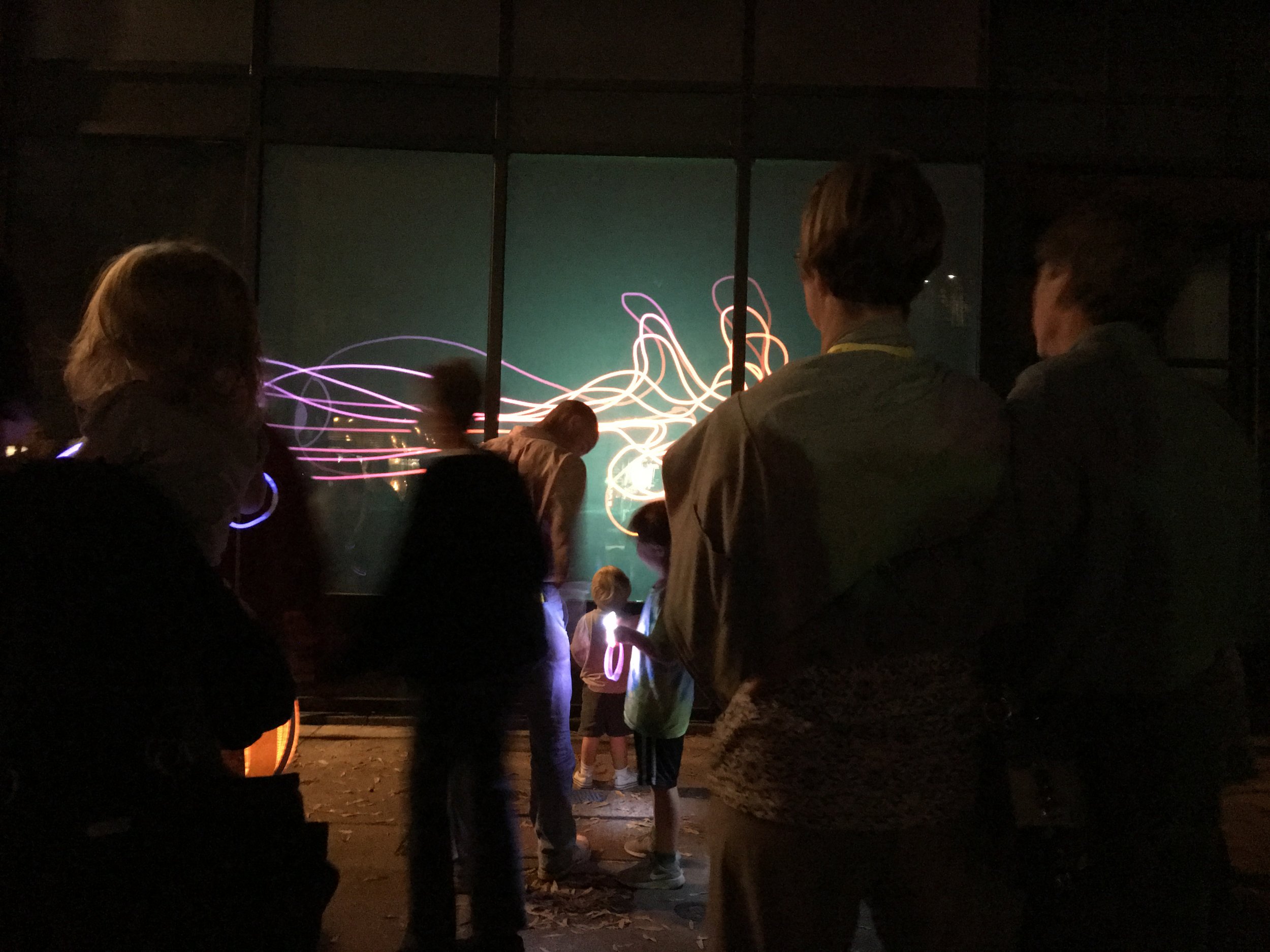 2017, Bioluminescence, HD Video Loop, sound, 1 min 11 sec. Edition of 5 +2 AP
Bioluminescence allows viewers a sneak-peak into another worldly spectacle of glowing abstract creatures swimming in a visual music ballet. Inspired by the phenomenon of bioluminescence, a naturally occurring emission of light by a living organism. Digitally drawn frame-by-frame glowing biomorphic forms morph and evolve as if they were sentient creatures.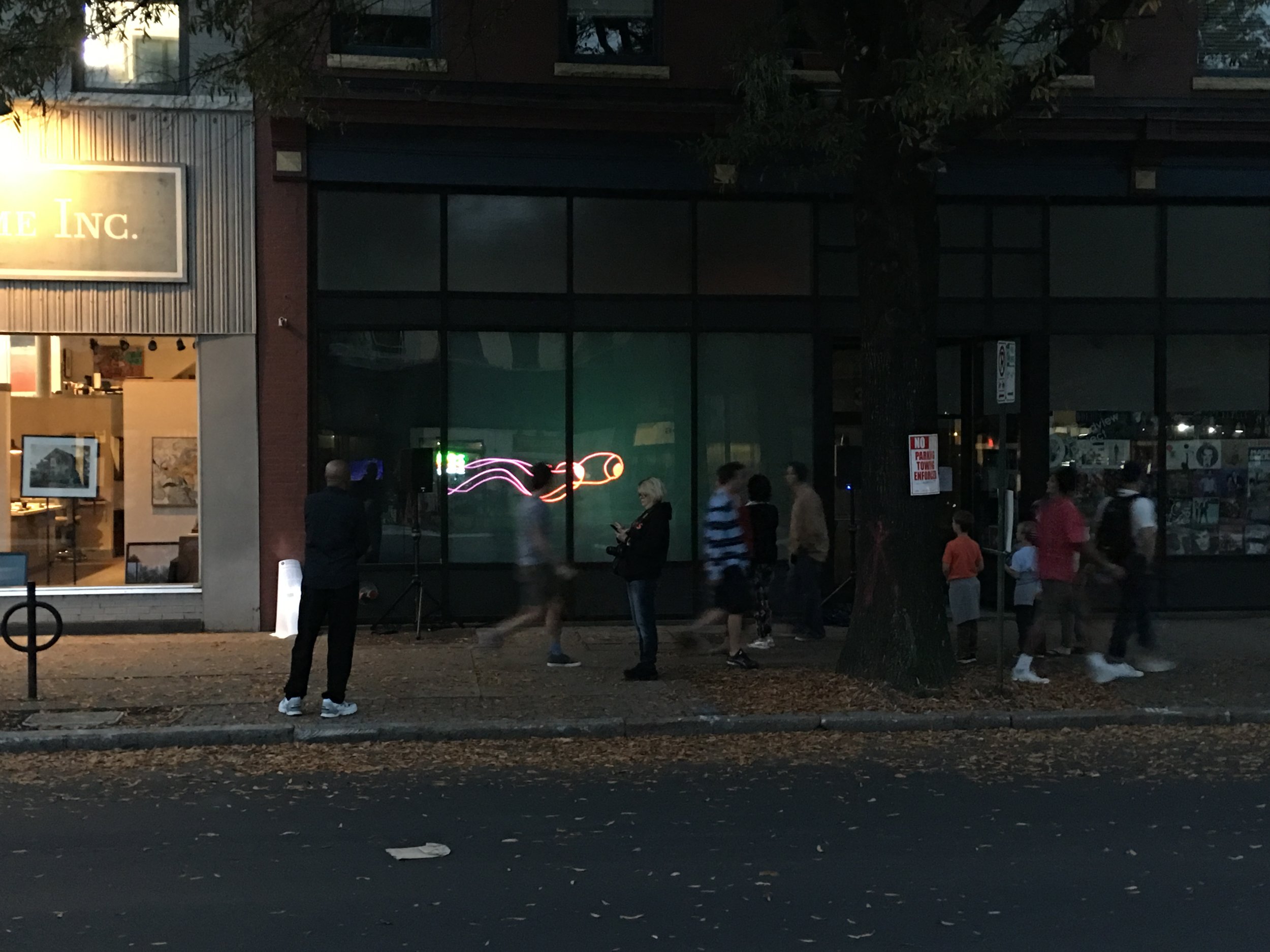 1708 Gallery's 10th Annual InLight Richmond illuminated the City's Arts and Culture District along West Broad Street with light-based installations, performances, interactive projects, and a Community Lantern Parade.